About Shriman Bhausaheb Zadbuke Mahavidyalaya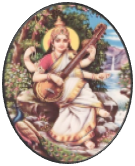 Our institute was founded by "Loknete Late Shriman Bhausaheb Zadbuke in 1969. Our college is located in the heart of the city at educational and elite locality. The college is grantable and affiliated by Punyashlok Ahilyadevi Holkar Solapur University, Solapur,
During the initial phase in 1959, our college was started BA, B.Sc. and B.Com. degree courses. Later during 2006, self-funded courses like BBA and BCA were started and successfully implemented by the college. The college got NAAC accreditation done in 2013 and accredited with B+ grade. The college is located 6 Km away from the city railway station and 2 Km from bus station. We have completed 49 years of dedicated service in the field of education providing quality education. The college has its own spacious and green 11 acres campus located in the heart of the city. The college has spacious classrooms, workshop room, seminar hall, gymkhana, auditorium equipped with audio-visual aids, and a playground. The NSS and NCC departments of our college have earned a reputation by winning many awards.
read more